Ask an Expert
Ask an Expert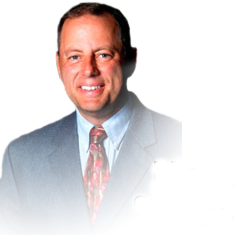 Gary Sieber
Gary Sieber has worked in television, radio, print, and electronic media for 35 years. He is currently Chief Marketing Officer for Martin Capital Management, an investment and financial advisory firm based in Elkhart. Concurrently, Sieber is an adjunct to the Film, Television, and Theatre faculty at the University of Notre Dame, having taught Broadcast Journalism (writing, ethics, and law) since 1991.
Sieber's television news background includes work as a reporter, assignment editor, managing editor, and news director for WNDU-TV, where many viewers know him as a weather forecaster and co-anchor of NewsCenter 16 Saturday Morning. Until recently, Sieber also hosted morning radio news and interview programs on local stations WTRC and NewsTalk 95.3 Michiana's News Channel. From 1992 to 2003, Sieber supervised production and writing of the nationally distributed PBS documentary series Today's Life Choices, which garnered numerous honors including a Gabriel and several awards from the prestigious New York Festivals.
Sieber is a 1981 graduate of Notre Dame. He began his college career intending to major in Physics before changing paths and pursuing his media vocation. As a result, he has an abiding interest in the sciences and enjoys reporting and interviewing on a wide variety of topics.