Outdoor Elements
Outdoor Elements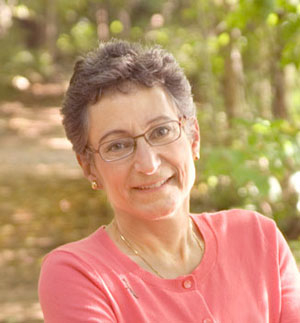 Evelyn Kirkwood
My work as director of St. Joseph County Parks gives me an opportunity to interact not only with nature, but with other people who appreciate and care for the environment. It's a great pleasure to share their stories through the Outdoor Elements partnership with WNIT Public Television.
If you've watched the show, you know I close every show with the message: Remember, you can find your own Outdoor Elements when you visit area parks and nature centers. That is my most important word of advice. As our society becomes more reliant on technology, we are losing our connections to nature. When I was a kid, I made a beeline for the field behind our house after school. I played for hours in the weeds and wildflowers. Today, children rarely have those experiences; yet, studies show that children who play outdoors grow up to be healthier adults. And adults who are ill feel better when exposed even to views of the outdoors. So after watching Outdoor Elements, turn off the TV, and "Go Take a Hike."
There's lots of nature to enjoy and explore in Michiana! And if you find something interesting, or have a nature story to share, send me an email. I'd love to hear from you!
More Information
Evelyn Kirkwood, CIT, CIM, CIG
Director, retired, St. Joseph County Parks
Celebrating 40 Years of Outdoor Family Fun!
Website: www.sjcparks.org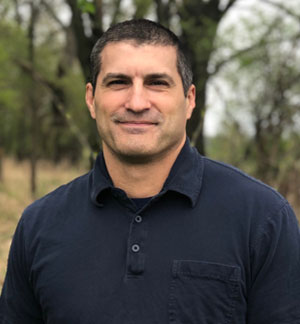 Vincent Gresham
FIELD TECHNICIAN / NURSERY MARKETING COORDINATOR
CARDNO
Vince Gresham is part of the team at Cardno Native Plant Nursery that promotes and distributes native plants for habitat projects around the Midwest.
He has enjoyed a varied career in natural resources, beginning at Potato Creek State Park, where he worked as a seasonal naturalist for several years. He continued as an intepretive naturalist at the St. Joseph County Parks, then became the Assistant Director of Rum Village Nature Center in South Bend, Indiana. He spent three years with the inspiring students of Greene Intermediate School, as the school's Environmental Studies teacher. He is a member of South Bend's Green Ribbon Commission and was a Sustainibility Fellow at Indiana University at South Bend.
Vince enjoys writing, playing guitar, kayaking, photography, and exploring nature with his wife Lindsey.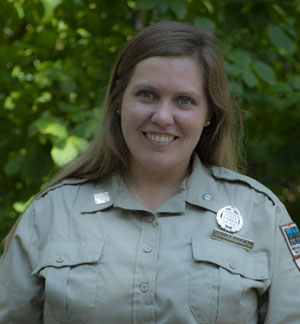 Marie Laudeman
Interpretive Naturalist
Indiana Dunes State Park
Continuing to fulfill her childhood dream, Marie Laudeman is happy to be the Interpretive Naturalist at the Indiana Dunes State Park. One of her life's greatest advantages was growing up in Northern Indiana living near Potato Creek State Park where she began her career as a naturalist.
Marie graduated from Purdue University with a B.S. in Wildlife. During this time, she spent a semester in Australia, a summer in the Upper Peninsula of Michigan studying wildlife field techniques, and an Agriculture Study Abroad program in Ireland.
Later, while employed at a local environmental consulting firm, Marie gained a wide variety of experiences. Working in the Mojave Desert tracking the endangered desert tortoise was a favorite.
Marie's first year of graduate school was spent at Wolf Ridge Environmental Learning Center in Finland, Minnesota where she received her Environmental Education Certificate from the University of Minnesota Duluth. A highlight was caring for and presenting the educational birds of prey and a grumpy porcupine named Thistle.
Marie believes that education teaches understanding and appreciation. For example, when a day camper fears spiders on Monday and by Friday that camper is bringing in spiders and sharing information with others, Marie is excited and happy to see the results of sharing her passion of nature with others.