Politically Speaking
Politically Speaking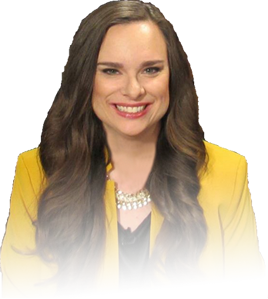 Biography
Elizabeth A. Bennion, Ph.D. is Chancellor's Professor of Political Science and Campus Director of the American Democracy Project at Indiana University South Bend where she connects campus and community through civic education programming. She teaches courses in American politics with an emphasis on political behavior and organizes non-partisan voter outreach initiatives including a Civic Leadership Academy and candidate debates for municipal, county, state, and national political races. Bennion is president of the Eldon F. Lundquist Society, a group of faculty selected based on demonstrated excellence in teaching, scholarly achievement, and diversified public service.
Professor Bennion is a nine-time recipient of the competitive Trustees' Teaching Award, an inductee of the all-IU Faculty Colloquium on Excellence in Teaching, and a recipient of the all-IU W. George Pinnell Award for Outstanding Service. Her high-profile service portfolio includes appointments as President of the Indiana Debate Commission (January 2019 - present) and Director of Community Engagement at IU South Bend (January 2023 - present). Her role as a civic educator has been recognized through resolutions and awards from the IU South Bend Alumni Association, South Bend City Council, League of Women Voters, Chamber of Commerce, Indiana Campus Compact, National Capital Area Political Science Association, and American Association of State Colleges and Universities.
With more than 80 published works, Bennion's scholarship has appeared widely in books, academic journals, and professional newsletters. In addition to randomized field experiments testing the effectiveness of various voter mobilization tactics, her recent work includes three co-edited books entitled: "Teaching Civic Engagement: From Student to Active Citizen," "Teaching Civic Engagement Across the Disciplines," and "Teaching Civic Engagement Globally." Bennion's teaching, research, and service focus on producing informed and engaged citizens. This is a goal she furthers through her work on WNIT's Politically Speaking, a program she has hosted since January 2013.