Legends of Michiana: Mike Leep
Full Video
If this video isn't available, please refresh this page or let us know if you are having trouble viewing.
WNIT is proud to present its newest installment of the "Legends of Michiana" series, featuring Mike Leep, on Thursday, September 27 at 8pm, and again, Sunday and September 30 at 6pm.
About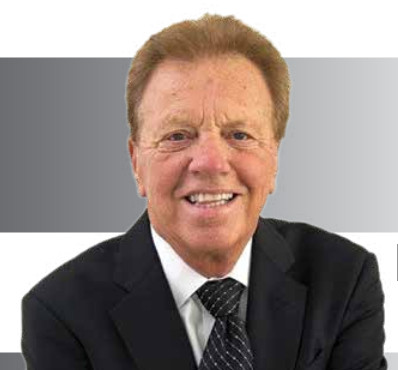 The Legends of Michiana documentary series focuses on people and organizations that have been influential to the growth and development of the Michiana area. Throw out the name Mike Leep. to anyone in the Michiana area, and you instantly think of a man who has been instrumental in bettering our community. Ask Mike why philanthropy is so important and he'll give you his signature phrase, "It's the right thing to do!"
Mike Leep was born in Hammond, Indiana, on September 11, 1943. He grew up in Highland, Indiana, attending Highland public schools and Ball State University. After leaving college in his sophomore year, Mike became involved in various entrepreneur enterprises in the food service industry.
In 1967 Michael entered the automobile industry as a salesman for McAnary Ford in Gary, Indiana. In 1973 Mike and his business partner, Van Gurley, had the opportunity to purchase their first automobile dealership which was a Dodge franchise in Highland, Indiana.
Mike and Van purchased a Buick franchise in South Bend, Indiana in 1977. Since that time, the Gurley-Leep Automotive Group has grown from one dealership to 36 automotive retail franchises at 22 dealership locations throughout Michiana and Northwest Indiana, Lansing, Michigan, Davenport, Iowa and Des Moines, Iowa, employing over 1,200 persons. As an Indiana automotive dealer, Michael is the past-president of the Automobile Dealers Association of Indiana.
Mike has been involved with many charitable organizations in the Michiana area, some of which are: American Cancer Society, American Heart Association, Boys & Girls Club of St. Joseph County and Center for the Homeless to name a few.
Michael Leep, his wife, Karen, and the Gurley-Leep Automotive Group's dedication to giving in this community has truly changed lives. Join WNIT as we give viewers an inside look into the life a true visionary and community leader.
Underwritten by