Volunteering
Find out how you can get involved.
The participation of Michiana volunteers is an important part of WNIT's success. Volunteers are valued for the time, energy, experience, and expertise they share. If you have the time, we have a need you can fill.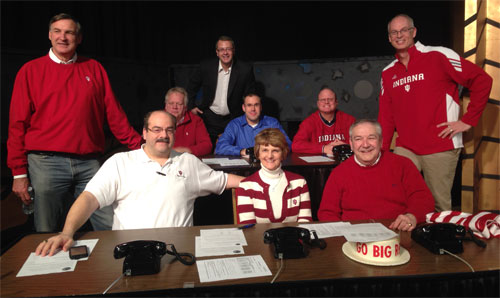 As a WNIT volunteer, you get a chance to:
Participate in fun activities
Meet other viewers and community members
Get a behind-the-scenes look at how the station works
Have the satisfaction of supporting the station in a personal way
Students can count their work as community service hours
Local organizations can show their involvement with the community
Volunteer Tasks
WNIT occasionally needs volunteers to help with special events through the Michiana community. This can be assisting with games at WNIT Kids Day in the Park, greeting attendees at a special event, being a PBS Kids Costume character, or any number of other things. Sign up now!
Fund Raising
WNIT holds membership campaigns in March, August, and December, and we rely on volunteers to answer calls during our hours spent pledging. Volunteers assist callers in making pledges by following instructions on a form. WNIT staff will train volunteers prior to their taking calls. Time commitment of a block of a few hours, three times a year. Sign up now!
Production Support
Volunteers are also needed in the station's operational areas for local production support. Telecommunications students as well as individuals with an interest in television are welcome to donate their time. Volunteer service is a great way to get hands-on experience working with equipment and staff. Time commitment of 2-10 hours a week, Tuesdays, Fridays, Sundays, or as needed. Sign Up Now!