What's On
Program Previews
Featured Program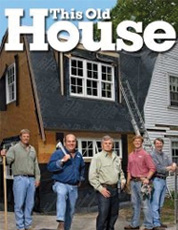 This Old House
See Full Schedule
News and Updates
New Sesame Street

Sesame Street has launched an a new half-hour show this Fall which will air Monday-Friday at 2pm on Channel 34.1. The new season of Sesame Street will kick-off on Monday, September 15....read more.

Roosevelts: An Intimate History

September 14 - September 20; 8pm This 7-part, 14-hour film follows the Roosevelts for more than a century, from Theodore's birth in 1858 to Eleanor's death in 1962. Over the course of those years, Theodore would become the 26th President of the United States and his beloved niece, Eleanor...read more.

Online Video: David Gunlach

Upon his passing, Elkhart native David Gunlach left the city with an extremely generous gift. Watch as WNIT presents his incredible life story. From international acclaim and fortune in the business world to a run in Hollywood. All the while never losing touch with his mother and the homet...read more.