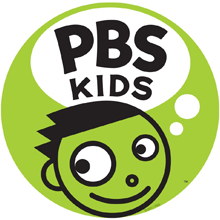 WNIT Public Television for Michiana presents a variety of kids Christmas specials on channel 34.1. The fun begins with THE CAT IN THE HAT KNOWS A LOT ABOUT CHRISTMAS! on November 27, 28, 29, 30 and December 13 and 24. A PBS KIDS holiday tradition, this adventure finds the Cat in the Hat, Nick, and Sally on a journey around the world to help a lost reindeer find his way home to Freezeyourknees Snowland in time for Christmas. On the way, the Thinga-ma-jigger breaks down, and they depend on a variety of animals—from African bush elephants to bottlenose dolphins to red crabs—and their remarkable abilities to help them make an amazing journey home.
CURIOUS GEORGE: A Very Monkey Christmas airs on December 9, 15 and 25.
Curious George and The Man with the Yellow Hat are having a wonderful time getting ready for Christmas. There's only one dilemma – neither of them can figure out what to give the other for a present! In the end, both gift-giving predicaments are simply and beautifully resolved, revealing the true spirit of the holiday season.
ARTHUR'S PERFECT CHRISTMAS airs on December 10 and 25. Plans are underway in Elwood City for the best holidays ever as Arthur, D.W., their family and friends make preparations for perfect gifts, perfect parties and perfect family traditions for Christmas, Hanukkah, Kwanzaa and even "Baxter Day." The only problem is, just like real life, perfection is hard to attain and things start to fall apart.
ELMO'S CHRISTMAS COUNTDOWN premieres on November 27 with repeats on December 11 and 25. There's a miracle on Sesame Street in this special holiday tale. Elmo, Abby Cadabby and their new friend Stiller the Elf (voice of Ben Stiller) are going to count down to Christmas with the Christmas Counter-Downer. But all the counting boxes have gone missing and Christmas may never come again! Can Elmo, Abby and Stiller the Elf save Christmas?