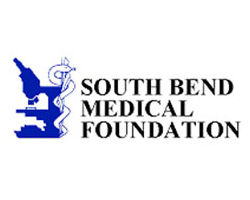 WNIT Public Television proudly presents SOUTH BEND MEDICAL FOUNDATION: 100 YEARS OF EXCELLENCE on Wednesday, September 18 at 9pm with an encore presentation on Sunday, September 22 at 2pm, both on channel 34.1.
For over 100 years, the South Bend Medical Foundation has been providing medical services to the South Bend medical community and beyond. This documentary details the innovations, quality of care improvements and breakthroughs made right here in our community that have shaped the history of the South Bend Medical Foundation and the impact it has had on improved medical care around the world.
The program is part of the WNIT ongoing series, LEGENDS OF OUR TIME, which highlight the achievement of Michiana citizens as well as businesses and institutions. These are people and organizations that have defined our region through their pioneering technology, quality services, manufacturing or entrepreneurial endeavors.
SOUTH BEND MEDICAL FOUNDATION was produced in partnership with Villing and Company, one of Michiana's most creative marketing and public relations firms. The documentary utilizes a video produced by Villing, plus archival photos tracing the history of the organization to portray the company's culture and style of management. By combining interviews with current staff members and people whose parents and grandparents worked at the Foundation throughout the years, SOUTH BEND MEDICAL FOUNDATION captures the sense of pride and accomplishment for the work that was being done within the Foundation's walls.