Dinner & A Book: Report from Engine Co. 82
The video is currently unavailable at this time.
About This Episode
Episode #708
What is it like to be a firefighter in the South Bronx in the 1970's and what is firefighting like today? Join me and my guest Granger Fire chief, John Vance a we discuss Dennis Smith's account of life as a fireman, Report from Engine Co. 82, and prepare some very special food for our Granger firefighters.
Original Airdate:

October 27, 2007

Last Re-airdate:

September 23, 2008
In This Episode
The Book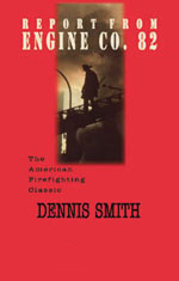 Report from Engine Co. 82
By Dennis Smith
The Menu
THE MENU

Corn Beef and Cabbage
New Potatoes
Tossed Salad
Apple Pie