Dinner & A Book
Dinner & A Book - A Long Finish
Episode #1601 - A Long Finish
A Long Finish
Original Airdate: January 07, 2017
The Book
A Long Finish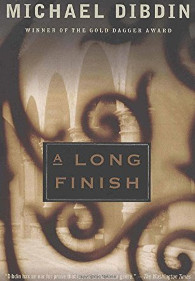 Find this book on Amazon
.
Web Extras

---

Watch Segment View Field Notes

Description

Marshall King joins executive chef Dont'e Shaw and sous chef Chris Janowsky at Café Navarre for a lesson in cooking with truffles. The culinary delight is a main component in Michael Dibdin's A Long Finish. The new segment takes literature and cooking outside the studio in the new season of Dinner & a Book.
What do you think? Leave your comments below.