Dinner & A Book
Dinner & A Book - A Long Petal of the Sea
Episode #2001 - A Long Petal of the Sea
Gail Martin and guest Tuck Langland discuss the Spanish Civil War and the aftermath featured in "A Long Petal of the Sea," a novel by Isabel Allende. They prepare repices from Chile and discuss the fate of the survivors in a new world.
Original Airdate: January 02, 2021
The Book
A Long Petal of the Sea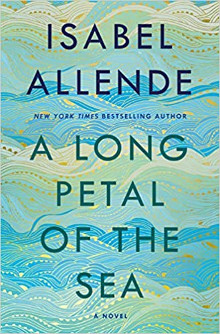 Find this book on Amazon
.
Photos
What do you think? Leave your comments below.