Dinner & A Book
Dinner & A Book - Ben-Hur
Episode #1813 - Ben-Hur
Bill Firstenberger joins Gail Martin for a discussion about Indiana author Lew Wallace and "Ben-Hur." They prepare a Middle Eastern meal while discussing the fictional character Judah Ben Hur, Wallace being a non-believer and where the book fits in the list of famous Hoosier writers.
Original Airdate: April 27, 2019
The Book
Ben-Hur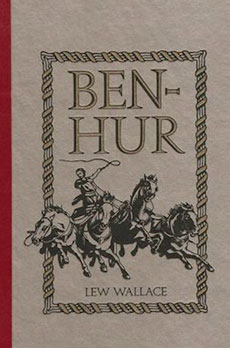 Find this book on Amazon
.
Web Extras
What do you think? Leave your comments below.