Dinner & A Book
Dinner & A Book - Born a Crime
Episode #1915 - Born a Crime
Trevor Noah's "Born a Crime" examines the author's childhood in tumultuous South Africa and how his sense of humor has carried him through life. Gail Martin and co-host Marshall King create a South African meal and talk about Trevor's journey from poverty to American television.
Original Airdate: April 18, 2020
The Book
Born a Crime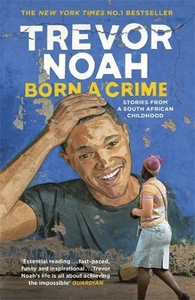 Find this book on Amazon
.
Photos
What do you think? Leave your comments below.