Dinner & A Book
Dinner & A Book - Cole Porter: A Biography
Episode #2216 - Cole Porter: A Biography
The incomparable Cole Porter's songs were the essence of wit and sophistication. Famously wealthy, his life was marked by tragedy, courage, sorrow and secrecy. Bill Firstenberger and Gail Martin continue their pursuit of Indiana writers. They talk about the words and music of Cole Porter, a native Hoosier, his young life in Peru, Indiana, his family and his huge success during 5 decades in in the music business. Night and Day, Let's Fly Away, You're the Top, Anything Goes and many more.
Original Airdate: May 13, 2023
The Book
Cole Porter: A Biography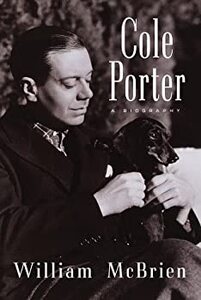 Photos
What do you think? Leave your comments below.