Dinner & A Book
Dinner & A Book - Cooking for Picasso
Episode #1904 - Cooking for Picasso
In researching Picasso's many years of living on the Cote d'Azure on the Mediterranean, author Camille Aubray discovered a true but little-known fact: in 1936 Picasso's life in Paris was in such utter turmoil that he'd actually stopped paining. For Picasso, his personal life and his professional life were indelibly intertwined. Tuck Langland joins Gail Martin to discuss "Cooking for Picasso" while making French cuisine.
Original Airdate: January 25, 2020
The Book
Cooking for Picasso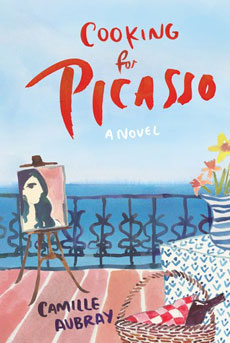 Photos
What do you think? Leave your comments below.