Dinner & A Book
Dinner & A Book - Creole Belle
Episode #2105 - Creole Belle
Iberia Parish Sheriff's Deputy Dave Robicheaux and his old friend and co-worker, Clete Purcel are back for another round of homicide, New Orleans-style in "Creole Belle" by James Lee Burke. Alfred Guillaume joins Gail Martin for New Orleans-style Crawfish Etouffee and discussion of gangsters and crime.
Original Airdate: February 05, 2022
The Book
Creole Belle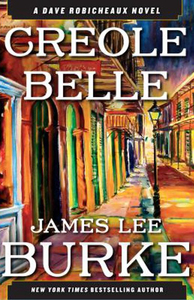 Photos
What do you think? Leave your comments below.