Dinner & A Book
Dinner & A Book - Devil in a Blue Dress
Episode #1613 - Devil in a Blue Dress
In 1948 in the Watts area of Los Angeles, a story begins with Ezekiel "Easy" Rawlins out of work and unable to pay his mortgage. He's sitting in a bar run by Joppy, a friend from Texas, when a man named DeWitt Albright walks into the bar and offers Easy a job to find a young woman named Daphne Monet, a young white woman of the area.
Original Airdate: April 22, 2017
The Book
Devil in a Blue Dress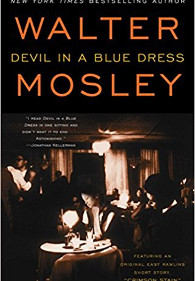 Find this book on Amazon
.
untitled-6143
.
What do you think? Leave your comments below.