Dinner & A Book
Dinner & A Book - Fables in Slang
Episode #2118 - Fables in Slang
Bill Firstenberger returns to Dinner & a Book for another feature on Hoosier writers. This time American writer, syndicated newspaper columnist and playwright George Ade is in the spotlight for "Fables in Slang." Ade, a Purdue University graduate used street language and slang to describe daily life in the Midwest and the book gained him wealth and fame as an American humorist. Tune in for Stuffed Mangos and host Gail Martin learns about Boilermakers.
Original Airdate: May 28, 2022
The Book
Fables in Slang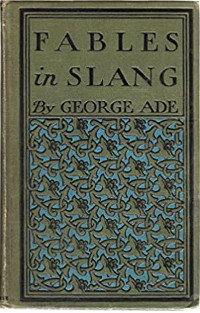 Photos
What do you think? Leave your comments below.