Dinner & A Book
Dinner & A Book - H is for Hawk
Episode #1703 - H is for Hawk
When Helen Macdonald's father died suddenly on a London street, she is devastated. An experienced falconer--Helen has been captivated by hawks since childhood--but she had never been tempted to train one of the most vicious predators, the goshawk.
Original Airdate: January 20, 2018
The Book
H is for Hawk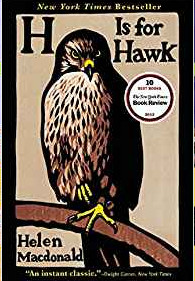 Find this book on Amazon
.
Web Extras
What do you think? Leave your comments below.