Dinner & A Book
Dinner & A Book - Here is Your War
Episode #1802 - Here is Your War
Tuck Langland joins Gail Martin as they follow Ernie Pyle's travels with the American troops in North Africa during WWII. They discuss Pyle's "Here is Your War" and prepare a few Tunisian dishes and a special Coq au Vin for the French Foreign Legion.
Original Airdate: January 12, 2019
The Book
Here is Your War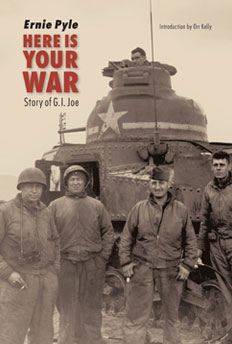 Find this book on Amazon
.
Web Extras
What do you think? Leave your comments below.