Dinner & A Book
Dinner & A Book - In Our Time
Episode #2013 - In Our Time
Jane Poe joins Gail Martin for a robust conversation surrounding the early works of Ernest Hemingway. We feature "In Our Time" which is his first collection of short stories and the meal is a picnic in honor of Michigan memories.
Original Airdate: April 03, 2021
The Book
In Our Time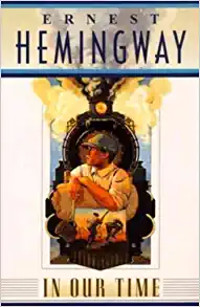 ---

The St. Joseph County Public Library suggests these reads if you enjoyed In Our Time by Ernest Hemingway.
Read-alikes list for In Our Time
Photos
What do you think? Leave your comments below.