Dinner & A Book
Dinner & A Book - Japanese Garden Notes
Episode #2005 - Japanese Garden Notes
Gail Martin joins Executive Director of Wellfield Botanic Garden, Eric Garton on location for a tour of the Japanese-inspired Island Garden. They talk about function and art, architecture and the significance of details in Marc Peter Keane's Japanese Garden Notes; a visual guide to elements and design. They create a special cocktail called the Darkened Summer Moon.
Original Airdate: January 30, 2021
The Book
Japanese Garden Notes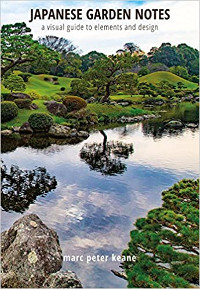 The St. Joseph County Public Library suggests these reads if you enjoyed Japanese Garden Notes by Marc Peter Keane.
Read-alikes list for Japanese Garden Notes
What do you think? Leave your comments below.