Dinner & A Book
Dinner & A Book - Just Mercy
Episode #2112 - Just Mercy
In partnership with the St. Joseph county Public Library, Dinner & a Book is featuring Just Mercy by Bryan Stevenson, who may be America's Nelson Mandela. For decades he has fought judges, prosecutors and police on behalf of those who are impoverished, black or both. Against tremendous odds, Stevenson has worked to free scores of people from wrongful or excessive punishment, arguing five times before the Supreme Court. He has been angry about the criminal justice system for years, and we are all the better for it. Irene Eskridge joins Gail Martin for a look at being just and to explore mercy.
Original Airdate: April 09, 2022
The Book
Just Mercy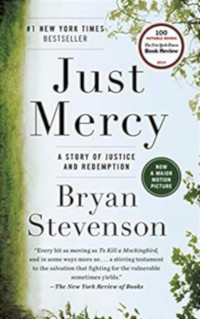 Photos
What do you think? Leave your comments below.