Dinner & A Book
Dinner & A Book - Killers of the Flower Moon
Episode #1805 - Killers of the Flower Moon
Doug Farmwald joins Gail Martin for David Grann's best seller, Killers of the Flower Moon. They'll prepare the official state meal of Oklahoma and reveal the horrific life of the Osage Indians in Oklahoma after they discover oil under the seemingly worthless land given to them by the U.S. Government.
Original Airdate: February 02, 2019
The Book
Killers of the Flower Moon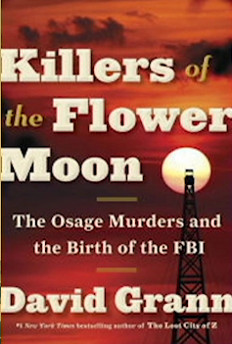 Find this book on Amazon
.
What do you think? Leave your comments below.