Dinner & A Book
Dinner & A Book - Kitchen Yarns
Episode #1820 - Kitchen Yarns
Joe DiMaggio joins Gail Martin to discuss Ann Hood's Kitchen Yarns: Notes on Life, Love and Food. It's a conversation about growing up Italian and well loved family recipes. They also talk about challenging moments in Ann's life while preparing comfort food to help her along the way.
Original Airdate: June 29, 2019
The Book
Kitchen Yarns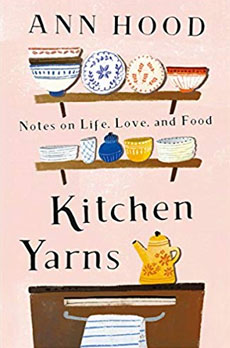 Find this book on Amazon
.
Web Extras
What do you think? Leave your comments below.