Dinner & A Book
Dinner & A Book - Lab Girl
Episode #1612 - Lab Girl
"Lab Girl" is about work, love and how Hope Jahren found a sanctuary in science. At the center of this book is about a relationship Jahren forged with a brilliant, wounded man named Bill, who became her lab partner and best friend. Gail Martin is joined in the kitchen by Evie Kirkwood for a look at food on the run, science and experimentation.
Original Airdate: April 08, 2017
The Book
Lab Girl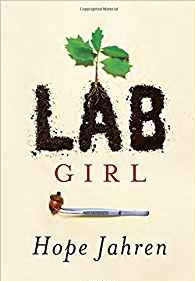 Find this book on Amazon
.
Web Extras

---

Watch Segment View Field Notes

Description

Joe DiMaggio rolls the date log in peanuts to finish making a healthy substitute for candy.
What do you think? Leave your comments below.