Dinner & A Book
Dinner & A Book - Resistance Women
Episode #2106 - Resistance Women
Gail Martin is joined by Rebecca Espinosa Kubacki to explore Jennifer Chiaverini's Resistance Women. Based on a true story, the book centers on a strong group of women in Germany during WWII who vow to resist Adolf Hitler and his Nazi Party. Join them for sauerkraut salad and liverwurst on pumpernickel.
Original Airdate: February 12, 2022
The Book
Resistance Women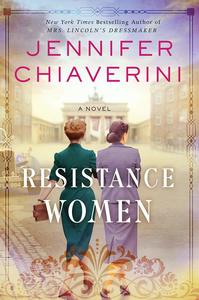 What do you think? Leave your comments below.