Dinner & A Book
Dinner & A Book - Signature in Stone
Episode #1619 - Signature in Stone
Set in 1927 Paris and Bomarzo, Italy, Linda Lappin introduces 4 unlikely misfits who find themselves entangled in the mysteries of an ancient park, le Bois Sacre or the Monster Park. Gail Martin and co-host Joe DiMaggio describe the erratic guests, explore an exotic garden while discussing "Signatures in Stone" by Linda Lappin.
Original Airdate: July 01, 2017
The Book
Signature in Stone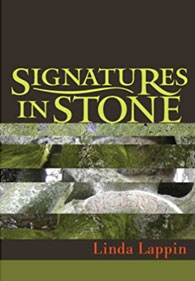 Find this book on Amazon
.
What do you think? Leave your comments below.