Dinner & A Book
Dinner & A Book - Sing for Your Life
Episode #2203 - Sing for Your Life
Do you know what it takes to become a world class opera singer? Do you know what it takes to grow up in the worst poverty and abuse? Join both thoughts and you will arrive at the unfolding life of Ryan Speedo Green who fooled destiny. Join Gail Martin and guest Tuck Langland as they discuss Sing for Your Life by Daniel Bergner, a beautifully told story about what it means for a young man to quite literally find his voice.
Original Airdate: January 21, 2023
The Book
Sing for Your Life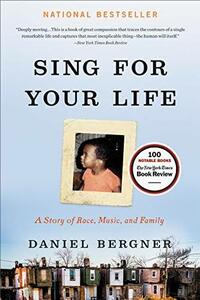 Photos
What do you think? Leave your comments below.