Dinner & A Book
Dinner & A Book - The Broker
This video is not available right now. Check again later.
Episode #503 - The Broker
A Time to Kill, The Firm, The Pelican Brief, The Client, The Chamber, The Rainmaker, The Runaway Jury, The Partner, The Street Lawyer, The Testament, The Brethren, A Painted House, Skipping Christmas, The Summons and The King of Torts
Original Airdate: January 08, 2005
The Book
The Broker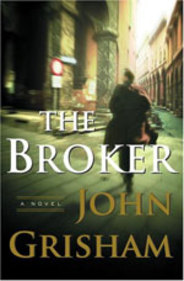 What do you think? Leave your comments below.