Dinner & A Book
Dinner & A Book - The Clearing
Episode #1707 - The Clearing
It's down to the Louisiana Bayou for "The Clearing" by Tim Gautreaux on Dinner & a Book this week. Gail Martin is joined by Louisiana native Alfred Guillaume for bayou cooking and the story of a law man at a remote Louisiana mill town.
Original Airdate: February 17, 2018
The Book
The Clearing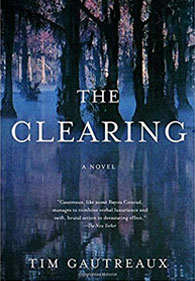 What do you think? Leave your comments below.