Dinner & A Book
Dinner & A Book - The Deepest South of All
Episode #2103 - The Deepest South of All
Natchez, Mississippi once had more millionaires per capita than anywhere else. Its wealth was built on slavery and cotton. In "The Deepest South of All," Richard Grant depicts a strange, eccentric town with an unforgettable past and an unforgettable cast of characters. Gail Martin and guest Todd Cummings prepare a Southern meal while navigating the town.
Original Airdate: January 22, 2022
The Book
The Deepest South of All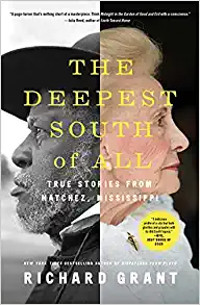 What do you think? Leave your comments below.