Dinner & A Book
Dinner & A Book - The Georgian Feast Part 2
Episode #1609 - The Georgian Feast Part 2
In part two of this special episode about Darra Goldstein's "The Georgian Feast," Gail Martin and guest Alice Martin prepare Georgian recipes and are treated to a special performance by world renowned classical pianist Alexander Toradze.
Original Airdate: March 04, 2017
The Book
The Georgian Feast Part 2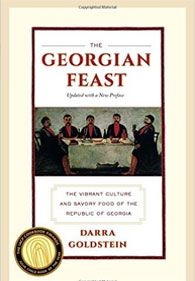 Find this book on Amazon
.
What do you think? Leave your comments below.