Dinner & A Book
Dinner & A Book - The Great Railway Bazaar
Episode #1606 - The Great Railway Bazaar
Gail Martin and co-host Doug Farmwald travel the world by train through the eyes of Paul Theroux and The Great Railway Bazaar.
Original Airdate: February 11, 2017
The Book
The Great Railway Bazaar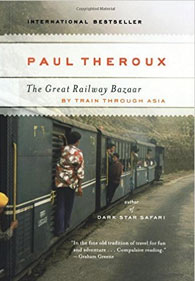 Find this book on Amazon
.
Web Extras

---

Watch Segment View Field Notes

Guest: Keo Phannavong
Bangkok Place Thai Restaurant
Elkhart

Description

Marshall V. King enjoys watching Keo Phannavong create drunken noodles in the kitchen at Bangkok Place Thai Restaurant in Elkhart. Phannavong shared the story of how the dish got its name.
What do you think? Leave your comments below.