Dinner & A Book
Dinner & A Book - The Last Baron
Episode #2218 - The Last Baron
The Last Baron by Tom Sancton is a true story about the notorious kidnapping of Baron Edouard-Jean "Wado" Empain, a member of one of the richest families in Europe. Launched in the 1880's by the first Baron, the Empain industrial empire spread from Belgium and France to span more than a dozen countries. Wado, the latest Baron, fashioned himself as the "master of the universe." Wado's rise caught the eye of Alain Caillol, a small-time French gangster who had grown up in a wealthy family before embracing a life of crime. Gail Martin visits Ashley Martin to discuss the true story about kidnapping, ransom and political transition.
Original Airdate: June 03, 2023
The Book
The Last Baron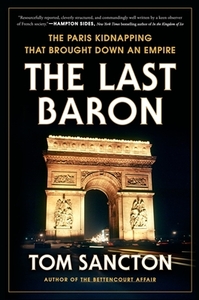 Photos
What do you think? Leave your comments below.