Dinner & A Book
Dinner & A Book - The Music Shop
Episode #1819 - The Music Shop
The Music Shop by Rachel Joyce is the featured book. Gail Martin and co-host Tuck Langland discover the resilience of ordinary people and the healing power of music in a small music shop in London. Frank, the Store Owner and the myriad characters who wander in and out of the store on a daily basis.
Original Airdate: June 22, 2019
The Book
The Music Shop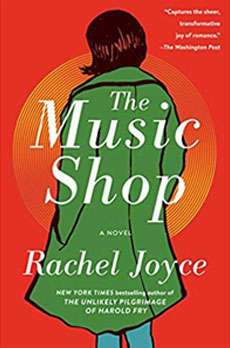 Find this book on Amazon
.
Web Extras
What do you think? Leave your comments below.