Dinner & A Book
Dinner & A Book - The Only Street in Paris
Episode #1704 - The Only Street in Paris
Tuck Langland joins Gail Martin for a stroll on The Only Street in Paris – the Rue des Martyrs. They discuss the book by Elaine Sciolino and meet the characters ranging from hard working people to the bon vivants. It's an homage to street life and the pleasures of Parisian living.
Original Airdate: January 27, 2018
The Book
The Only Street in Paris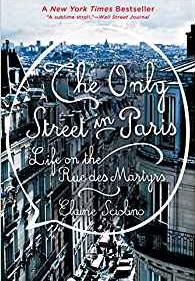 Find this book on Amazon
.
Web Extras
What do you think? Leave your comments below.