Dinner & A Book
Dinner & A Book - The Paris Bookseller
Episode #2117 - The Paris Bookseller
Shakespeare and Company in Paris is more than a bookstore and lending library. Many of the prominent writers of the Lost Generation like Ernest Hemingway considered it a second home. Gail Martin and co-host April Lidinsky follow "The Paris Bookseller" by Kerri Maher the famous Paris bookstore just across the River Seine from Notre Dame. Join them for Herbed Soufflés, fig preserves and champagne.
Original Airdate: May 21, 2022
The Book
The Paris Bookseller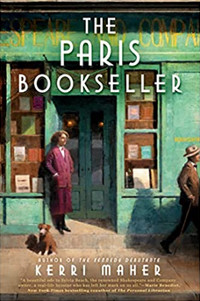 Photos
What do you think? Leave your comments below.