Dinner & A Book
Dinner & A Book - The Paris Library
Episode #2120 - The Paris Library
Paris 1939. Young and ambitious, Odile Souchet has it all: her handsome police officer and a great job at the American Library in Paris. When the Nazis march into Paris, Odile stands to lose everything: her beloved library and her fellow librarians so she joins the Resistance with the weapons she has: books. The book is "The Paris Library" by Janet Skeslien Charles. Gail Martin is joined by Ashley Martin to unravel the mystery of the book's double narrative and enjoy a French meal in honor of the Resistance.
Original Airdate: June 11, 2022
The Book
The Paris Library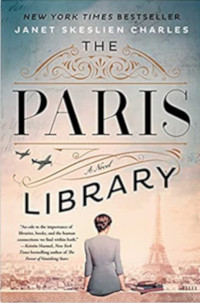 Photos
What do you think? Leave your comments below.