Dinner & A Book
Dinner & A Book - The Pioneers
Episode #1903 - The Pioneers
Gail Martin and Jane Poe discuss the Northwest Ordinance through David McCullough's "The Pioneers." They prepare a meal of roasted chicken and corn pudding while navigating the new frontier in the late 1700's.
Original Airdate: January 18, 2020
The Book
The Pioneers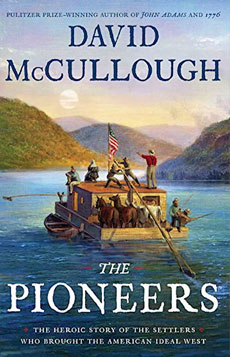 Find this book on Amazon
.
What do you think? Leave your comments below.