Dinner & A Book
Dinner & A Book - The Quilter's Catalog
Episode #1702 - The Quilter's Catalog
Gail Martin and guest Eric Garton talk about quilt & flower gardens at Wellfield Botanic Gardens in Elkhart, Indiana. They prepare a meal picked fresh from some of the gardens, discuss food and flowers and compare design, colors and matching food while featuring "The Quilter's Catalog" by Meg Cox.
Original Airdate: January 13, 2018
The Book
The Quilter's Catalog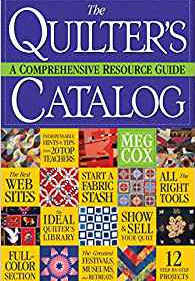 Find this book on Amazon
.
Photos
What do you think? Leave your comments below.