Dinner & A Book
Dinner & A Book - The Train to Crystal City
Episode #1804 - The Train to Crystal City
Gail Martin is joined by Rebecca Espinosa Kubacki to discuss the never-before-told story of a secret FDR-approved American internment camp in Texas during World War 2 when thousands of families – many U.S. citizens – were incarcerated from 1942 to 1948. The Train to Crystal City by Jan Jarboe Russell is the featured book and the menu includes Japanese, German and South American dishes.
Original Airdate: January 26, 2019
The Book
The Train to Crystal City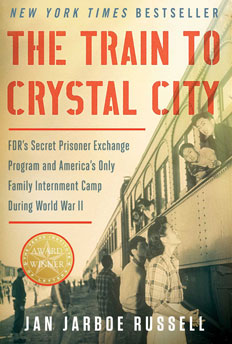 Find this book on Amazon
.
Web Extras
What do you think? Leave your comments below.