Dinner & A Book
Dinner & A Book - The Twelve Little Cakes
This video is not available right now. Check again later.
Episode #502 - The Twelve Little Cakes
This is the first work of fiction in English by the 29 year-old Dery who was born in Prague, Czechoslovakia... Long before she was born, Dominika first appeared to her mother in a dream so she was welcomed with much love. As the child of recognized Czech dissidents associated with the failed Prague Spring uprising, Dominika's life would be far from charmed. Her mother was disowned by her parents who were members of the Communist Party elite. Her father was an inventor whose politics resulted in this working as a taxi driver, but who remained an unrepentant optimist. Rounding out the family is a voluptuous teenage sister and an enormous St. Bernard who was a famous Czech TV star. Many Czechs, resigned to the dangers of living under communism, consoled themselves with the few pleasures the system had to offer: "cheap booze, public
Original Airdate: January 01, 2005
The Book
The Twelve Little Cakes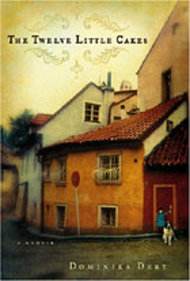 What do you think? Leave your comments below.