Dinner & A Book
Dinner & A Book - The Warmth of Other Suns
This video is not available right now. Check again later.
Episode #1108 - The Warmth of Other Suns
Join me and my guest Irene Eskridge as we discuss the Warmth of Other Suns by Isabel Wilkerson. We'll prepare a Southern banquet of sweet potato pie, oxtail stew, macaroni and cheese, southern potato salad, mustard and turnip green and much more on Dinner and a Book.
Original Airdate: February 25, 2012
The Book
The Warmth of Other Suns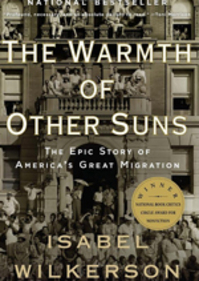 Web Extras
What do you think? Leave your comments below.