Dinner & A Book
Dinner & A Book - The Weight of a Piano
Episode #2113 - The Weight of a Piano
How does owning a piano affect one's life? How can one piano become the focus of 2 lives, one in Russia and one in California? We'll learn about the pull of one's piano and just how far one would go to protect this special instrument. Gail Martin and co-host Jane Poe prepare a meal to support the life of two women – Clara and Katya to illustrate their circumstances.
Original Airdate: April 23, 2022
The Book
The Weight of a Piano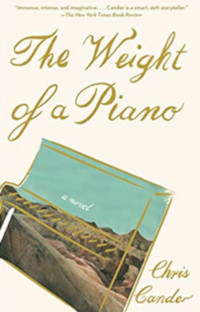 Photos
What do you think? Leave your comments below.