Dinner & A Book
Dinner & A Book - The Wildcrafted Cocktail
Episode #1907 - The Wildcrafted Cocktail
Join Gail Martin and Wellfield Botanic Gardens' executive director Eric Garton for a sip of nature as they explore "The Wildcrafted Cocktail." They forage for ingredients on location to replicate ingredients in Ellen Zachos' book.
Original Airdate: February 15, 2020
The Book
The Wildcrafted Cocktail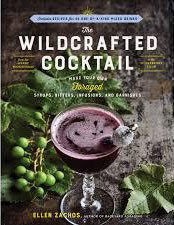 Find this book on Amazon
.
What do you think? Leave your comments below.