Dinner & A Book
Dinner & A Book - Travelling to Infinity
Episode #1414 - Travelling to Infinity
As tribute to the life of Stephen Hawking, we are re-airing our "Travelling to Infinity" episode. Gail Martin and Linda Lucchesi talk about the Stephen Hawking as told by his first wife, Jane Hawking. If you've seen "The Theory of Everything," you need to know that some of the facts were changed for the movie. Gail and Linda prepare a meal from the 550 page memoir.
Original Airdate: May 02, 2015
The Book
Travelling to Infinity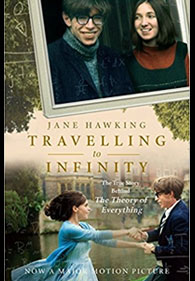 Find this book on Amazon
.
What do you think? Leave your comments below.