Dinner & A Book
Dinner & A Book - Washington: A Life
Episode #1620 - Washington: A Life
Author Ron Chernow dives into the life of the first American president, George Washington. Gail Martin and co-host Alice Martin discuss how Washington shaped a new federal government, defined the separation of powers, established the office of the Presidency and forged a nation. They prepare a meal fit for a president and the company he kept while they discuss Ron Chernow's Washington: A Life.
Original Airdate: July 08, 2017
The Book
Washington: A Life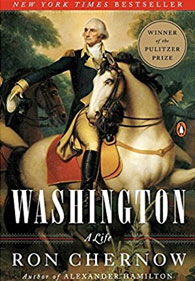 Find this book on Amazon
.
What do you think? Leave your comments below.