Dinner & A Book
Dinner & A Book - When the Apricots Bloom
Episode #2109 - When the Apricots Bloom
Gina Wilkinson's dramatic novel, "When the Apricots Bloom" explores the plight of ordinary people who must flee Iraq to survive. Gail Martin and guest Jackie Hughes discuss life in Iraq under Saddam Hussein from the perspective of three women. They prepare Saffron rice with apricots, baked chicken with fig and orange balsamic sauce and roasted radishes.
Original Airdate: March 19, 2022
The Book
When the Apricots Bloom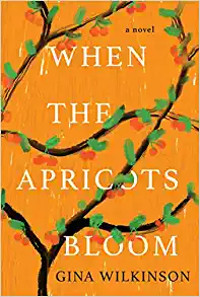 What do you think? Leave your comments below.