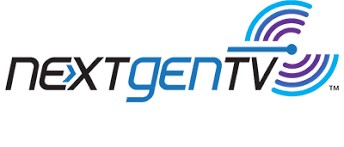 NextGen TV is here
Twenty years ago, area television stations switched from "analog" broadcasting to "digital." Pictures became "high definition" and more than one video stream could be transmitted within a TV station's channel. WNIT began the digital era in 2003 with two picture streams, today we have five.
Now, a huge upgrade has arrived. On June 29th, five of your local television stations will begin broadcasting in the next generation of digital television, which is being called, appropriately, NextGen TV. Our Michiana region is about the 70th area to launch the new technology. We'll be introducing NextGen TV over a long period of time and eventually phasing out the current digital system. Everyone will have plenty of time to convert to the new technology. In the meantime, WNIT will continue to broadcast in our current digital format. You will not lose your PBS Michiana - WNIT signal, and you do not have to change anything right now.
We're making this change in our never-ending quest to bring you better quality pictures and additional services. NextGen TV improves upon HDTV. A current high-definition picture (HD) has about 1,000 lines of picture information (1K). NextGen TV provides for Ultra High Definition (4K). Most larger TVs sold today are 4K capable. If you are a cord cutter and watch using an antenna, NextGen TV signals will be easier to receive. There will be more video streams and other new features. NextGen TV will work better with your smart TVs.
While we will continue to keep broadcasting in our current digital format for years, if you are shopping for a new television receiver I would recommend that you select one with NextGen TV built-in. Several manufacturers – Hisense, LG, Samsung and Sony - have models that are NextGen TV certified. Ask your salesperson and look for that certification logo. NextGen TV is the future of television broadcasting.
There are also stand-alone NextGen tuners available which can be connected to current televisions. That's what I have purchased. However, your very first step, if you have not already done so, is to rescan your TV's antenna channels. In order to accommodate NextGen TV, the participating stations are sharing resources with one station broadcasting the NextGen TV signal for all of us, and the remaining four stations picking up its program streams on our channels. All the channels are still there just in different places!
It's a new day for broadcast television. Explore and enjoy!
Sincerely,
Greg Giczi
President & General Manager